Free consultation 262-901-0411
X
TRUE BODY SCULPTING WITH WATER
Water Lipo®
ONE HOUR TO A MORE YOUTHFUL LOOK
Chicago Facelift - Uplift®
LIPOSUCTION FOR MEN
Gynecomastia
RESULTS YOU CAN SEE AND FEEL
RESTORE YOUR SILHOUETTE
Tummy Tuck
THE SIZE AND SHAPE YOU DESIRE
Reviews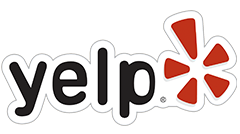 Review from Kyle K. | Source: Yelp | 6-Oct-15
I live in Chicago and have been to many cosmetic places downtown, and Lift Body Center was definitely worth traveling to Schaumburg for! The care and attention I received from the time I walked in to the time I left was far superior to ANY of the other places 've been to in Chicago. The procedure was not rushed for starters, and the doctor gave me advice and information that was honest and actually enhanced the procedure I was having done. Compared to other places 've been to that we're so packed and busy the doctors rushed through my procedure like I was a number and not a client, LBC was a refreshing experience from beginning to end. 'll absolutely travel to Schaumburg from the city again to get the amazing, service, care and results I received here! Staff is awesome!
---
Review from Dana G. | Source: Yahoo Local | 16-Aug-15
I had gone into Lift Body Center for my first Botox treatment and I am THRILLED with my entire experience at the center and especially with my results! From the moment I walked into the center, I... more
---
Review from Leo G. | Source: Yahoo Local | 27-Jul-15
My visit to Lift Body Center was a great success. From checking in to the completion of the procedure, everything went very smooth. The consultation was very informing and they helped me... more
---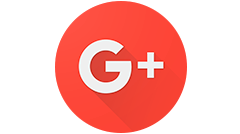 Review from Ivan G | Source: Yelp | 17-Jul-15
Dr. Paresi did an AMAZING job. He was always very friendly and provided a comfortable demeanor. The only complaint I have is that the office staff didn't seem very organized but even in disorganization they were very nice! I have already recommended friends and family to see Dr. P and Angela for consults!
---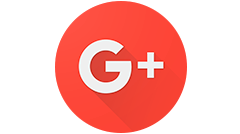 Review from Donna Nicholson | Source: Facebook | 7-Jul-15
Dr Roberg is the best!! Love my new shape. Everyone at office was helpful and supportive. I would recommend body lift to everyone! 5 Stars!!!
---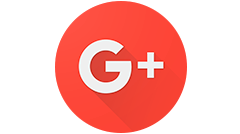 Review from Gina A | Source: Yelp | 30-Jun-15
I really enjoyed my experience. The staff was very professional but had an extra friendly demeanor that you don't see often in medical settings. I felt that I was truly special and that I was the only one that they cared about while I was there. The procedure itself went very well and I love the results. What I am really excited about is I know once the swelling goes down my thighs will be everything that I wanted.
---
Review from Douglas W. | Source: Yahoo Local | 24-Jun-15
I am very satisfied with the staff receptionist dr nurses I had a tummy tuck and lipo and I never thought I'd come back but I'm returning for more I have total confidence in this center God bless them all
---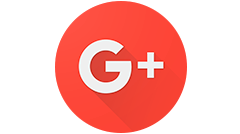 Review from Maggie Hittir | Source: Facebook | 18-Jun-15
I absolutely love this place,,,,, I wish I could visit everyday!!! The staff is awesome and everyone is so beautiful and positive and smiling and caring. The Doctor that has done my procedure is the Best!!!! I am very satisfied!!!!!!!
---
Review from Katherine G. | Source: Google+ Local | 17-Jun-15
Lift body center employs are friendly and made me feel extremely comfortable prior ,during,and after my procedure, I'm extremely satisfied,and I greatly recommend lift body to center for any one interested iin improving their appearance.
---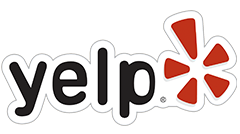 Review from Hannah R. | Source: Yellow Pages | 12-Jun-15
I went to lift last month for a consult on breast enhancement and lipo suction. I am not overweight but felt that some fat could go in order to help shape my body. The center is in a easy to find location with a comfortable waiting area. Like all appointments/doctor's visits I had to wait a little for my turn. Once it was my turn, I was nervous but the consult there did a great job at making me feel comfortable in my own skin. Professional but also personal enough to let me open up and explain what I wanted and why. I am scheduled to have my surgery in a couple weeks so I will write another in-depth review on the surgery and results. Stay tuned!
---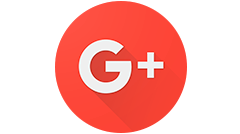 Review from Deborah Salzman | Source: Google+ Local | 5-Jun-15
The staff is absolutely amazing! They took such good care of me both before, during, and after my procedure. The doctor took his time during my procedure and I never felt like he rushed through. He consistently checked on me asking if I was okay and how I was feeling. He even gave me extra numbing fluid when he hit some sensitive areas. My nurse was also amazing. She took great care of me. I would definitely recommend this center to friends and family. Plus my results are awesome! The doctor kept his word and enhanced the beauty that was already there. wonderful job!
---
Review from Sherline S. | Source: Google+ Local | 1-Jun-15
Front desk - Amazing ! Dr - Fabulous, Friendly and Informative ! Assistance after procedure - Excellent ! All expectations described for post operation in pamphlet was explained to detail, no surprises ... Good work team ! The only Con - Got poked 8 times in order to find my vein for IV
---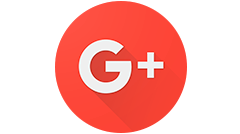 Review from Peter N | Source: Google+ Local | 29-May-15
My experience was very good and I am grateful for the results. What I paid for was self confidence and I received that in spades. I also felt very taken care of during the actual procedure and immediately following. I felt I could have been more advised on the post surgery particulars a little bit sooner than a the day of the procedure but that is being nit picky. I am very very happy with the results and my particular doctor made me feel at ease.
---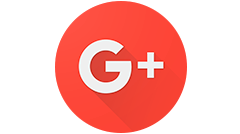 Review from Patricia Stern | Source: Yellow Pages | 23-May-15
The results were what I was expecting. The initial consultation and paperwork provided did not accurately represent the recovery time and procedures. However after the procedure the information provided was helpful and I appreciated the follow up calls from the doctor and office staff.
---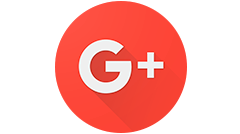 Review from Barbara A | Source: Google+ Local | 19-May-15
Everyone was nice and very professional. Barring a scheduling mishap which caused me to wait an extra two and a half before the start of my procedure everything else was fine. I'm still swollen from my water lip so the results aren't seen as of yet but I confident I will be happy in the expected 4-6 recovery period.
---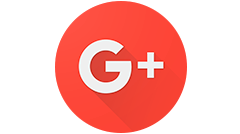 Review from Douglas Frey | Source: Yellow Pages | 13-May-15
My results are amazing even though its only been 1 1/2 weeks! I feel like I have the same neck that I had in my high school senior picture! No more turkey neck for me! The staff has been wonderful & have been there for all my questions no matter when I called. I can't even begin to tell anyone how much I appreciate their care & concern for me! It makes the whole process so reassuring and less stressful.
---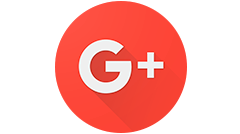 Review from Jason R | Source: Yahoo Local | 8-May-15
My fiancé and I had an incredible experience with lift. From start to finish, everybody from the consultants to the doctor and surgical techs were so helpful and accommodating. They were able to fit us in and make everying worked out despite our tight timeline and schedules. And the results are nothing short of amazing. I had laser lipo done to my chest and abdomen and saw a difference within a week, even while there was still swelling. Our consultants stayed in touch in the days after our procedure and answered all questions we had (even when I emailed at night). Well worth the price. Thanks everybody!
---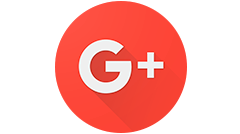 Review from Samantha Marsh | Source: Yelp | 1-May-15
m very happy with my result. Dr. Paresi did a good job with my mommy make over. The staff are very nice specially Natalie Rizzo and Teresa were very helpful with everything.
---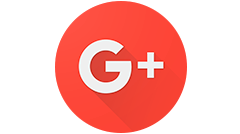 Review from Sarah Greene | Source: Google+ Local | 25-Apr-15
I am so happy n satisfied with the whole staff and especially the Doctor. They have made this process the most comfortable ever I felt at home their hospitality n friendly service would make me return here and recommend everyone I know god bless the whole staff.
---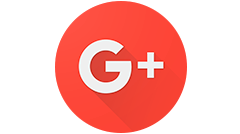 Review from Nate D | Source: Yellow Pages | 21-Apr-15
I LOVE the results!! I'd been thinking about it for a long time, finally picked up the phone for a consult. Best decision I ever made for myself! If you are thinking about it, do it.
---
Review from WendyMueller | Source: Google+ Local | 17-Apr-15
I love the staff and doctor who done such a awesome job on my procedure . They are very nice and I can honestly say they really care about what happens to you. I highly recommend the lift body center.
---
Review from Sarah P. | Source: Google+ Local | 21-Dec-14
The staff is professional, friendly and knowledgeable. They made me feel comfortable from the day of the consultation to the day of my procedure and the follow up appointment so much so that I referred and a friend and decided to continue my transformation journey with Chicago Liposuction.
---