Body Sculpting Milwaukee
Start your Transformation
Brookfield area's premier institute for minimally invasive body contouring.
Our intent is to offer you an office that specializes in the most technologically advanced minimally invasive liposuction procedures offered in the world today. Liposuction is a focus of ours and that has allowed us to become "superspecialists" in this area. There are many types of liposuction offered these days and sometimes this can get quite confusing. We pride ourselves on offering many different types of technologies under one roof. The advantage of this is that it allows us to use the technology that is right for you rather than resorting to a one size fits all approach. It also allows us to mix technologies to optimize your results [*]. For example, laser liposuction procedures (such as Smartlipo™ or ProLipo™ ) and WaterLipo® can actually be combined for a hybrid procedure, leading to enhanced results [*].
The Lift Body Center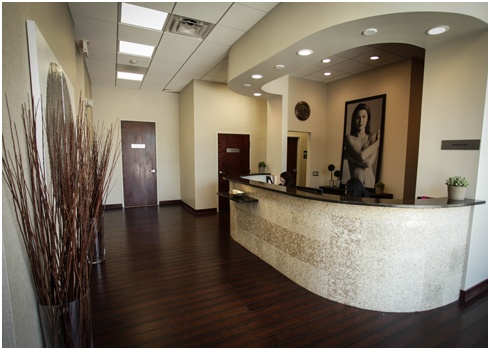 Reviews
I LOVE the results!! I'd been thinking about it for a long time, finally picked up the phone for a consult. Best decision I ever made for myself! If you are thinking about it, do it.
I had gone into Lift Body Center for my first Botox treatment and I am THRILLED with my entire experience at the center and especially with my results!
LBC was a refreshing experience from beginning to end. Compared to other places 've been to that we're so packed and busy the doctors rushed through my procedure like I was a number and not a client. Staff is awesome!
The procedure itself went very well and I love the results. What I am really excited about is I know once the swelling goes down my thighs will be everything that I wanted.
I absolutely love this place,,,,, I wish I could visit everyday!!! The staff is awesome and everyone is so beautiful and positive and smiling and caring. The Doctor that has done my procedure is the Best!!!! I am very satisfied!!!!!!!
Dr. Brian Rosett, MD
Dr. Rosett is a Beverly Hills trained, highly respected board certified plastic surgeon and member of the American Society of Plastic Surgeons.
A native of Chicago, Dr. Rosett has trained with multiple world renowned plastic surgeons across the country. His plastic surgery residency was completed at the University of Illinois. He then went on to further his cosmetic surgical training in Beverly Hills, California where he did an advanced fellowship under some of the world's most respected leaders in cosmetic plastic surgery.
After rigorous training in the latest techniques and technology, Dr. Rosett returned to Chicago and has performed thousands of cosmetic procedures. He has a proven track record of success and has earned a reputation of excellence from his colleagues and patients alike. He is also known to be one of the most well-liked cosmetic surgeons in the Chicago area. His extraordinary intellectual and artistic ability are well balanced by his kindness and his midwestern roots which make him warm and approachable.
Learn More